Welcome to the Nachos!
Provided that you are not machine life, please follow the steps below to complete your application.
Welcome to the Nacho Army! We look forward to seeing you out there on the battlefield, but first you must join to do so! Fill out the form below, and submit it only once. You will be added to the ranks shortly. It may take some time, so please be patient! Your form is then submitted to the leaders, who will add you to the ranks! We would love to have you join!
Answer These Questions to Join The Nachos:
Only press submit ONCE, unless it doesn't successfully submit the first time.
What should you do if you can not make a Join Request this way? If you can not submit the form, then please either answer the same questions in a comment by scrolling down, or, by talking to an owner on our Xat at Xat.com/NachosHQ
<><><><><><><><><><><><>
What's Next?
After you have joined, you will be added to the to our Ranks page soon!  You won't be added immediately after you join, so please be patient!  If you aren't added to the Ranks within 24 hours, feel free to leave a comment on our site, or to contact a leader on Nacho Chat. Click >>HERE<< to check out the Ranks!
<><><><><><><><><><><><>
Now that you have officially joined the Nacho Army and as you patiently wait to be added to the Ranks, what's next?  Well, there is still much to explore and learn here in this great army! :D Feel free to explore around the Nachos website and to check out all the pages that we have, but we'd strongly suggest that you check out the Beginner's Guide to learn more!
Click 

>>HERE<<

 to read the Beginner's Guide to the Nachos!
<><><><><><><><><><><><>
 Nacho Chat
Another option you can do right away is to visit Nacho Chat! Here, you will meet other fellow Nacho soldiers, and it is definitely the place to make new friends here through the Nachos! The Nachos on Nacho Chat would be glad to assist you in any way, especially if you have a question about the Nachos!  Make yourself at home and enjoy the fun! :D
***Also, Nacho Chat is also important for all of our battles and events that we have on Club Penguin. IT IS ESSENTIAL THAT YOU GO TO CHAT TO RECEIVE YOUR ORDERS! ONLY THEN CAN YOU BE A TRUE NACHO SOLDIER***
Official and Direct Link to Nacho Chat:
<><><><><><><><><><><><>
Time Zones
For people in the United States. Hopefully, if you're in another country, you know where you are. :wink:
Pacific (PST)

|

Mountain (MST)

|

Central (CST)

|

Eastern (EST)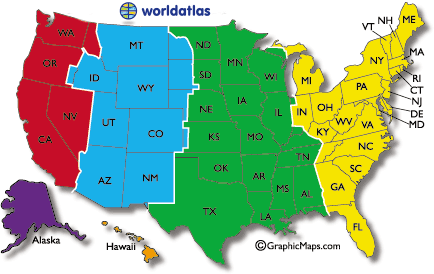 <><><><><><><><><><><><>
 Important Tips
To be the best Nacho Soldier!
Come to chat as much as possible(http://xat.com/NachosHQ)! It's not just for battles we like to hang out too!
Bookmark this site and visit everyday if you can(http://nachoarmy.net/)!
The more events you come to increases your chance at a promotion!
Make sure to keep commenting on the site!
Listen to your leaders or higher ranks!
Click HERE for more helpful tips!
HAVE FUN!
Don't understand how to join? Here's a video to help you out!